CEO & Founder, Tanya Kelen
With offices in TORONTO and LOS ANGELES, kelencontent specializes in securing original commissions, pre-sales and distribution across all platforms. The company works with broadcasters, creative studios and a roster of brands both in-house and alongside third party creators and producers. kelencontent develops, finances and licenses high impact programming and interactive / digital assets across multiple platforms.  kelencontent is platform and genre agnostic and taps into many word class creative and production teams to generate plans that maximize ROI across all genres such as comedy/entertainment, drama, animation (2D & 3D for kids, family and adults) along with factual & docu-drama programming.
kelencontent was founded by Tanya Kelen, a senior television executive with over 15 years of domestic and international experience in development, production and distribution financing.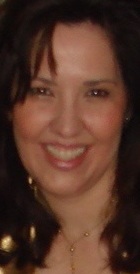 Tanya runs operations from Toronto and consults with several agents across Los Angeles, New York, Montreal and international markets. Before launching the company in 2008, Tanya Kelen was head of worldwide sales and co-productions with Breakthrough Entertainment, one of Canada's top 10 production and distribution companies. While at Breakthrough from 2003 – 2008, Kelen expanded sales revenue exponentially and ramped up the company's branding & co-production partnerships. Kelen was one of the key executives to secure the first two animated series as Canada/Brazil co-productions including Fishtronaut (26 x 30') produced by TV Pinguim, the series launched as # 1 on Discovery Kids Latin America and next up was My Big Big Friend (26 x 30') for Treehouse, a CORUS company and produced by Breakthrough and 2-D Lab.
In 2008, while still at Breakthrough, Tanya Kelen transitioned from head of distribution into the role of freelance executive producer for the Breakthrough / CBC Nature of Things documentary, MINI MONSTERS OF AMAZONIA (1 x 60′) Canada/2 x 60′ Discovery Science & ARTE France. In addition, Kelen was the lead executive to secure Breakthrough's first-ever Canada/France documentary co-production for CBC and ARTE (France) with Mona Lisa and Zodiak Entertainment. The 2-hour doc special MINI MONSTERS OF AMAZONIA also launched simultaneously on Discovery Science USA.
Tanya Kelen also believes in training the next generation of talent. From 2007 – 2011, Tanya designed and delivered the first ever 12-week television distribution course for undergraduate students at Ryerson University (Radio Television and Arts Program). The company is currently developing a series of new courses that will be released shortly online.   In addition, Tanya is a frequent keynote speaker and panelist for organizations such as CASO, Digital Studio XX, the Brazilian TV Producers Association, WIFT-Toronto, Studio XX, Hot Docs and many others.
Tanya Kelen is originally from Montreal, Quebec. She is fluently bilingual in both English and French with a working knowledge of Hungarian. While in Montreal, Tanya studied television production and investigative journalism at Dawson College. She went on to specialize in new media, interactive production and communications at Concordia University's Interdisciplinary Fine Arts Program. In 2007, she attended the prestigious Program on Negotiation and Conflict Resolution at Harvard University along with taking several senior-level Ivey Executive Leadership courses.  Kelen got her start in the television business in Montreal having worked with venerable companies such as Telescene's development department with Robin Spry (THE HUNGER, Tony & Ridley Scott) and then with CINAR (now COOKIE JAR) in business & legal affairs under the purview of Marie-Josee Corbeil. From 1998 – 2002 she was based in Montreal as a senior sales & development executive with The Multimedia Group of Canada licensing a catalogue of over 2000 hours including award-winning mega hit JUST FOR LAUGHS gags, DEVINE ENTERTAINMENT'S ARTIST'S, INVENTORS & COMPOSERS Specias along with several notable CIRQUE DU SOLEIL specials.  Kelen moved to Toronto in 2002 and calls it home when she is not using up her frequent flyer miles.
Development Executive & Development Producer, Charly Smith
Charly Smith is an award winning Development Producer who dives head first into every project! She has worked in the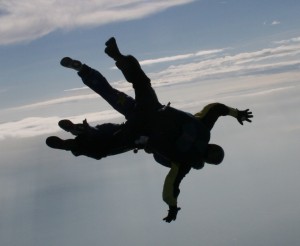 television industry for over 20 years. Prior to joining Kelencontent, Charly was a freelance developmet consultant and then was promoted to Manager of Development at Breakthrough Entertainment. She has worked with numrous broadcasters and producers developing and packaging original concepts. She has developed, produced and sold original series proposals to networks in Canada such as CBC, Comedy Network, History Television, YTV and W Network which have gone on to get pre-sales in the USA and internationally.

Some of her accomplishments while at Breakthrough included finding, securing and             
co-developing Will Ferrell's favorite East Coast Canadian comedy troupe "Picnicface" and was picked up for a series order by Comedy Netwrk. In addition, Ms. Smith developed "Mini Monsters of Amazonia" a Canada/France co-production between Breakthrough and Mona Lisa /Zodiak Entertainment (France) for CBC's The Nature of Things (Canada), ARTE (France) which as also pre-sold to Discovery Science.
Charly has worked as a Youth Development Producer and Consultant for CBC Children's and Youth Programming division creating original concepts, conducting market research and assessing outside pitches.  As well, she is the Co-Creator and Producer of "Renegadz", an award winning multi-media lifestyle brand for youth (winner of the Canadian Association of Broadcasters "Dotcom Showdown" which was voted "the most innovative business and creative concept in Canada at the time").  Charly is an engaging public speaker having spoken in the Canadian Senate about youth programming, digital media and funding options.
Besides being highly devoted to developing new creative concepts, Charly is an experienced documentary and Lifestyle producer whose work includes "Stepping from the Shadows" (CBC, Man Alive), "Ecotourism, The good, the Bad and the Fake" (CBC, Marketplace), "Year of Fear" (CBC, Rough Cuts) and "Design for Living with Kimberly Seldon" (HGTV).
Charly began her career in television at CBC News in London, UK and has a Bachelor of Fine Arts at Dalhousie University (Halifax, NS).
Sales Executive, Marissa Asperjan
Marissa Asperjan is International Sales Representative at Kelencontent. She handles sales and busi
ness development outreach in Latin America, Eastern Europe, Africa and Asia. She also works with our marketing teams, broadcasters and third party producers and creators to develop sales and marketing materials for our productions.  Previously, she worked with Sullivan Entertainment in International Sales where she handled sales in the United Kingdom, Scandinavia, South America and Africa.Marissa got her start in the business interning in the series' development department at MTV in Los Angeles. She has a range of distribution and production experience having worked as a production assistant and a development assistant to top reality producers at Insight Productions in Toronto . She worked as a supervising producer's assistant on TOP CHEF CANADA and CANADA'S GOT TALENT and BATTLE OF THE BLADES.
While at Insight Productions, she was promoted to development coordinator on AMAZING RACE CANADA where she assisted in the designing of the bible for the producers that landed the production order.  Marissa graduated from Ryerson's Radio & Television and Arts specializing in pitch development, distribution and media broadcasting.  Marissa grew up outside of Thunder Bay, in the small town of Hurkett, Ontario that she calls home. When not working, you'll find her on Netflix, in the gym or out and about adventuring the city!