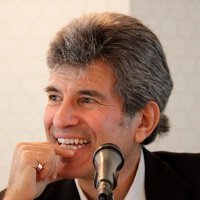 David Tenzer is our US-Based lawyer and new business development advisor.
He is also a talent manager and business consultant, with extensive experience in many sectors of the media industry, including packaging television shows, branded entertainment, sponsored programming and product integration.
He maintains his own entertainment law practice, Law Office of David Tenzer, P.C. and he works with Kelencontent handling our US legal & business affairs across broadcasting and digital media content sectors.
David's clients are talented artists and companies in all areas of entertainment, including actors, writers, directors, producers, on-camera personalities, lifestyle experts, film and television distributors and digital content providers. Before launching his own practice, Mr. Tenzer worked at Creative Artists Agency in Los Angeles, one of the world's leading talent agencies for 24 years. He started at CAA as an executive in Motion Picture Business Affairs, then transferred to the Television Division, where he soon was named the head of Television Business Affairs. After several years, he became a Television Agent, working first in television movies then covering CAA's projects at CBS.
Mr. Tenzer co-founded and operated the agency's International Television Department, Alternative Programming Department, and later it's Lifestyles Department. During his tenure at CAA, he also worked with the agency's New Media, Film Financing and Marketing Departments, handling clients such as eBay, Delta Airlines and Procter & Gamble. As a Television Agent, Mr. Tenzer was responsible for selling over 40 produced series, movies and specials, with budgets in excess of $800 million. These included scripted prime-time series for broadcast and cable networks, reality shows, documentaries, children's programming and international co-productions, as well as projects (such as "Home Made Simple" and "Dear Santa") directly underwritten by advertisers.
As a Business Affairs executive, he negotiated virtually every type of television contract, including license agreements on behalf of content providers, distribution and co-financing arrangements, overall deals with studios, sponsorship and endorsement deals, contingent compensation definitions and agreements with above-the-line talent. He was also responsible for all commissioned and packaging issues within CAA's Television Division.
Mr. Tenzer has served on the Board of Directors of the International Documentary Association, the Banff World Television Festival, NATPE (National Association of Television Program Executives) and the Hollywood Radio and Television Society. He traveled to Beijing and Shanghai with Los Angeles Mayor Richard Riordan as an entertainment delegate on the city's Trade Mission to Asia. He was named one of "Twelve to Watch" by Electronic Media in one of its annual cover stories.
Prior to joining CAA, Mr. Tenzer was a contracts attorney with IBM Europe in Paris and Columbia Pictures in Los Angeles. He also worked in private practice with the law firm Rosen, Wachtell & Gilbert, where he specialized in commercial transactions and business litigation.
Mr. Tenzer has an undergraduate degree in Politics from U.C. Santa Cruz, a law degree from U.C. Davis and an M.A. in Urban Studies from Occidental College. He was a Coro Foundation Public Affairs Fellow, and earned a Certificate in Advanced International Legal Studies from McGeorge School of Law.
Mr. Tenzer is a member of the State Bar of California and a licensed real estate broker. He is an experienced public speaker, and has appeared on numerous panels regarding media, entertainment, advertising, branding and technology. He is a native of Los Angeles, where he lives with his wife and three children. He firmly believes that his beloved Dodgers will win the World Series again at some point in the 21st Century.